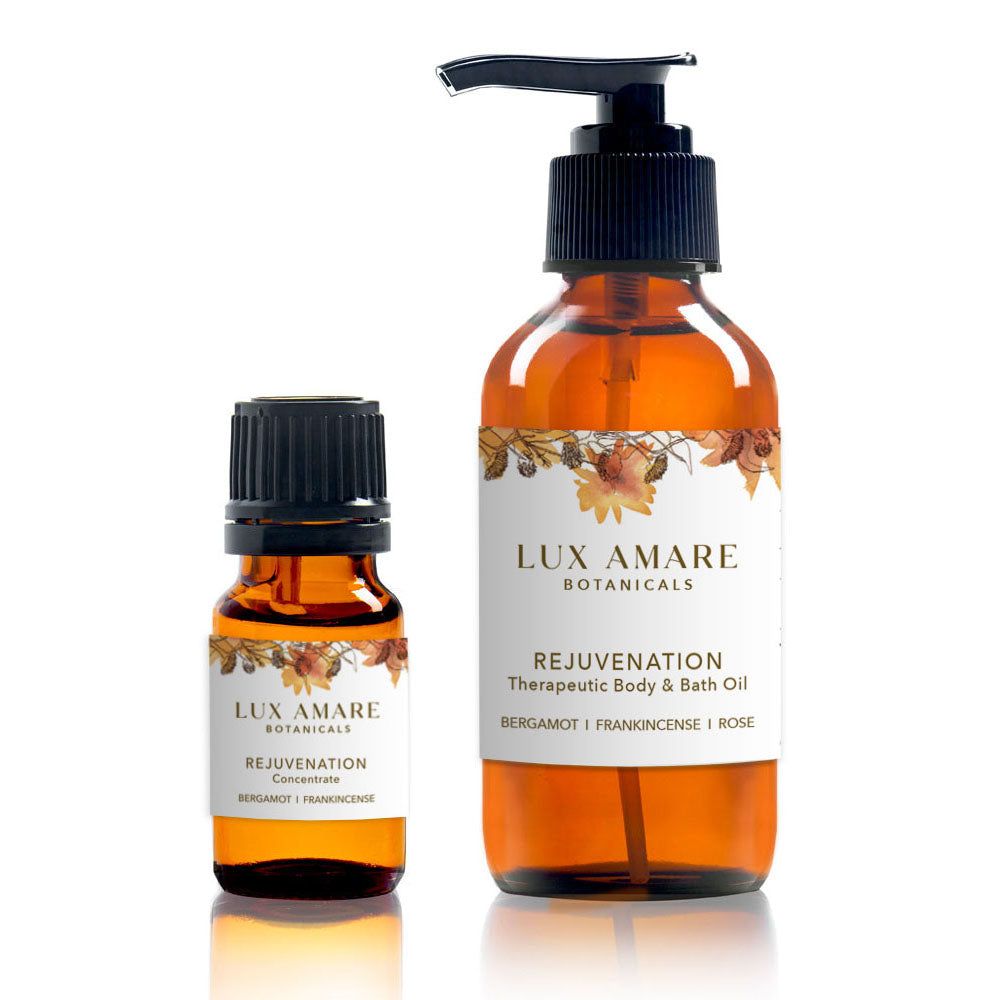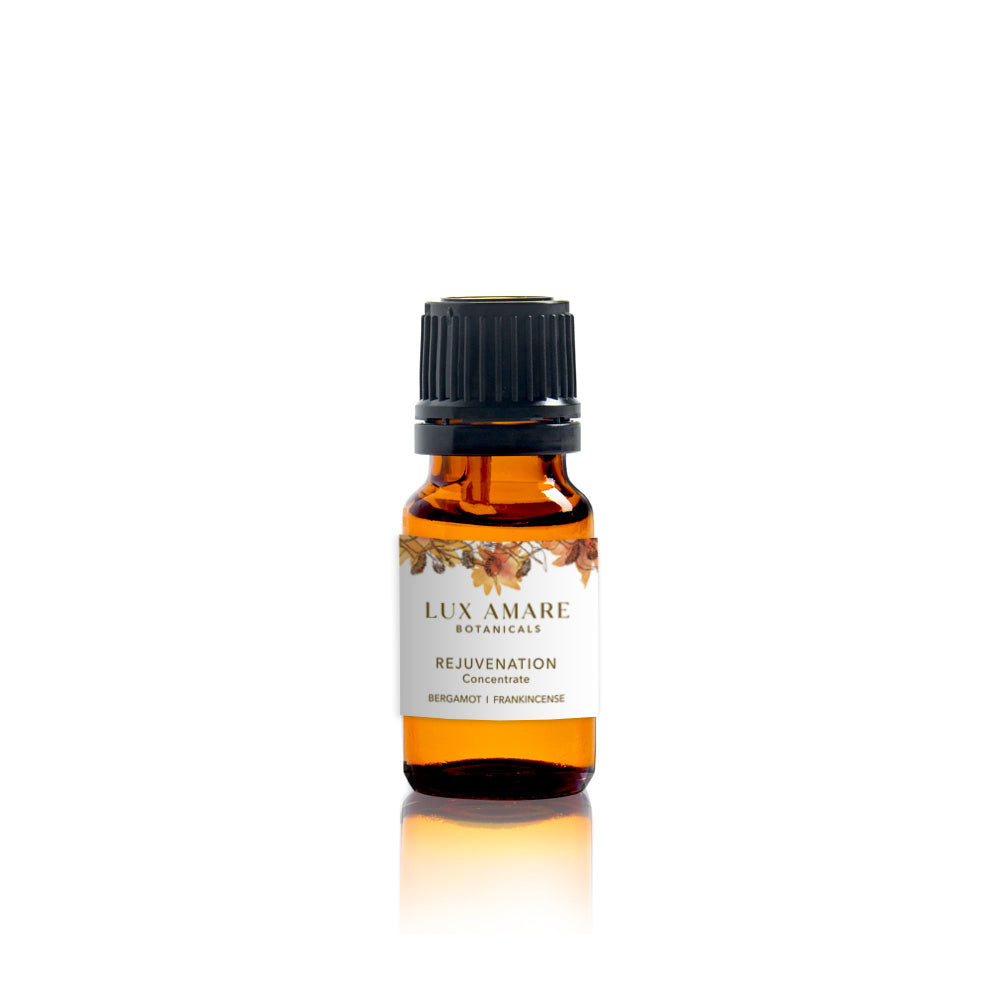 Rejuvenation - PMS & Hormone Regulating
Description
More Information

Benefits
Concerns

Ingredients

Testimonials

Options

Rejuvenation brings relief to PMS and menopause symptoms. Its blend of soothing essences helps to ease feelings of tension, relieve pain, and bring balance to mind, body, and spirit.
A balancing mixture, Rejuvenation promotes balance, aids in the relief of PMS and menopause symptoms, and helps to regulate hormones. Bergamot is calming and uplifting while helping to bring balance to the mind and spirit. Ruby red grapefruit stimulates neurotransmitters that create a slight euphoria and feelings of well-being. Geranium balances hormones and eases nervous tension. Benzoin is soothing, comforting and balancing. Frankincense has the ability to slow down and deepen the breath. Patchouli is grounding and warming. Vetiver is deeply relaxing. Clary sage brings long-lasting inner tranquility, is stimulating and revitalizing, and adds a euphoric quality to the blend. Chamomile is soothing, anti-inflammatory, relieves pain and cramps. Ylang-ylang releases endorphins and is also beneficial for treating PMS.
Ease PMS and menopause symptoms.
Balance and comfort emotions.
Relaxing and grounding. Uplifting.
Emotional states, mood swings.
PMS symptoms including tender breasts, heavy or painful periods, hormone related acne, pimples.
Symptoms of menopause including hot flashes and mood swings.
Bergamot, ruby red grapefruit, geranium, benzoin, frankincense, patchouli, vetiver, clary sage, chamomile, ylang-ylang, and rose absolute in a base of fractionated coconut oil or organic grape alcohol and pure water.
I want to give you feedback on the Rejuvenation oil. I started using it a couple times a week when I first got it and with my period last month I had no breast swelling, pain/tenderness. I thought maybe it was a coincidence but I kept rubbing it on my lower back, belly, breasts and wrists a couple times a week. My period is due any day and still no swelling, pain or tenderness! I usually have it for at least a week before I get my period so this is twice in a row now. I do miss the swelling a little 
 but not the discomfort! Great product!
Just wanted to say my husband and kids thank you. I am a much happier mommy since using the Lux Amare Rejuvenation blend! My PMS was bad – I was very short with my family. I called Elizabeth Reynolds to ask her about what I should try, then went right over and picked it up. I put some on in the car and was a much happier mommy when I got home. I'm amazed at how fast it worked. Love everything I have tried. So glad I found Lux Amare.
Lux Amare Wellness Blends provide quick and effective symptom relief as well as soothing  and uplifting aromatic benefits.
½ oz Concentrate: Apply just 10 – 12 drops to inner arm, chest, neck or add to bath just before stepping in.
4oz Body & Bath Oil: Three – four pumps are perfect for bath oil and massage. You'll discover Lux Amare Wellness Blends are the only body moisturizer you'll ever need.
4 oz Mist: Mist freely as needed into room, inhale deeply.
Rejuvenation - PMS & Hormone Regulating