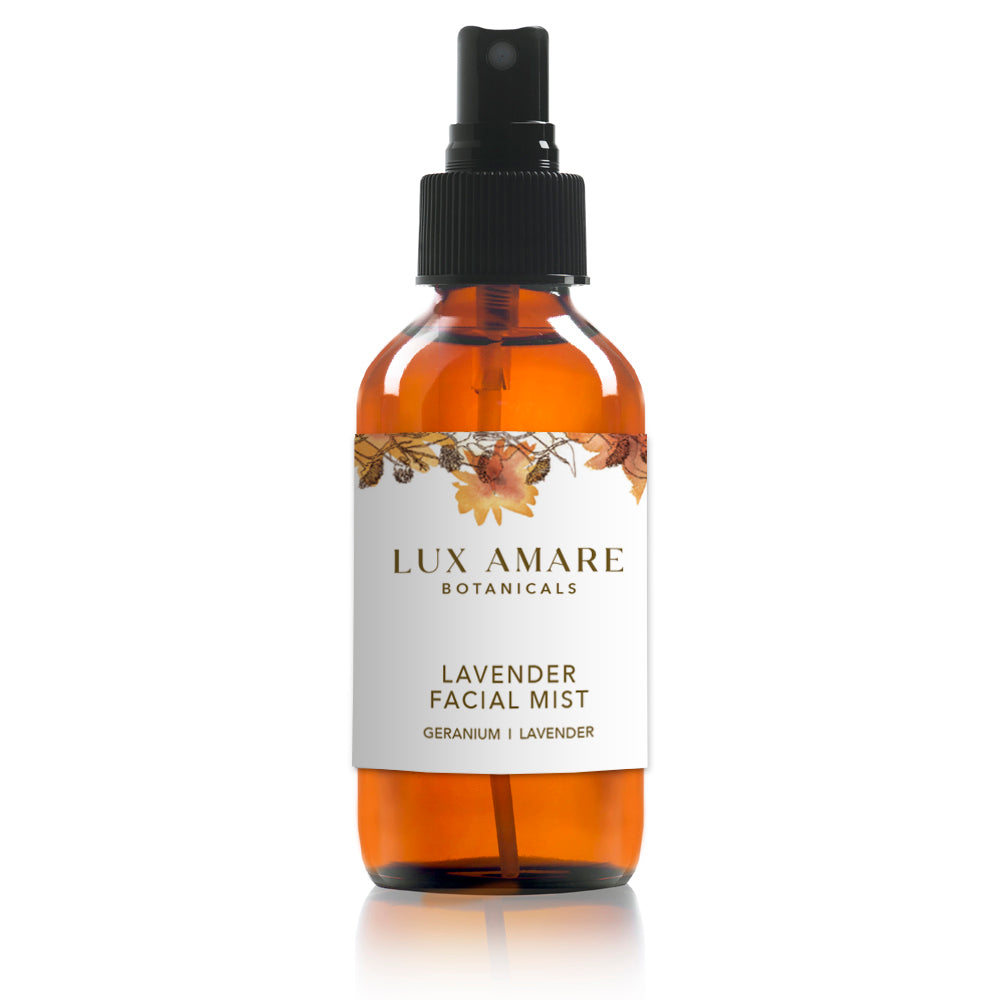 Description
Benefits
Concerns

Ingredients

Options

Tone, balance and purify with pure lavender distillate and essential oils of French lavender and geranium.
Calming and balancing.
Purify, tone and hydrate skin.
Help heal blemishes, sunburn and rashes.
Balance oil production and promote clear skin.
All skin types.
Acne and blemishes.
Sunburn, rashes, itchy skin.
Dry, inflamed, congested, and sensitive skin.
Highest quality organic French lavender essential oil is anti-inflammatory, healing, uplifting, and calming to skin and emotions. It also has antiseptic and analgesic properties which will ease the pain of a burn and prevent infection. Lavender essential oil has cytophylactic properties that promote rapid healing and help reduce scarring. Geranium essential oil is cleansing, astringent, tonic, balances sebum production, and uplifting to emotions. Pure lavender distillate is calming and soothing.