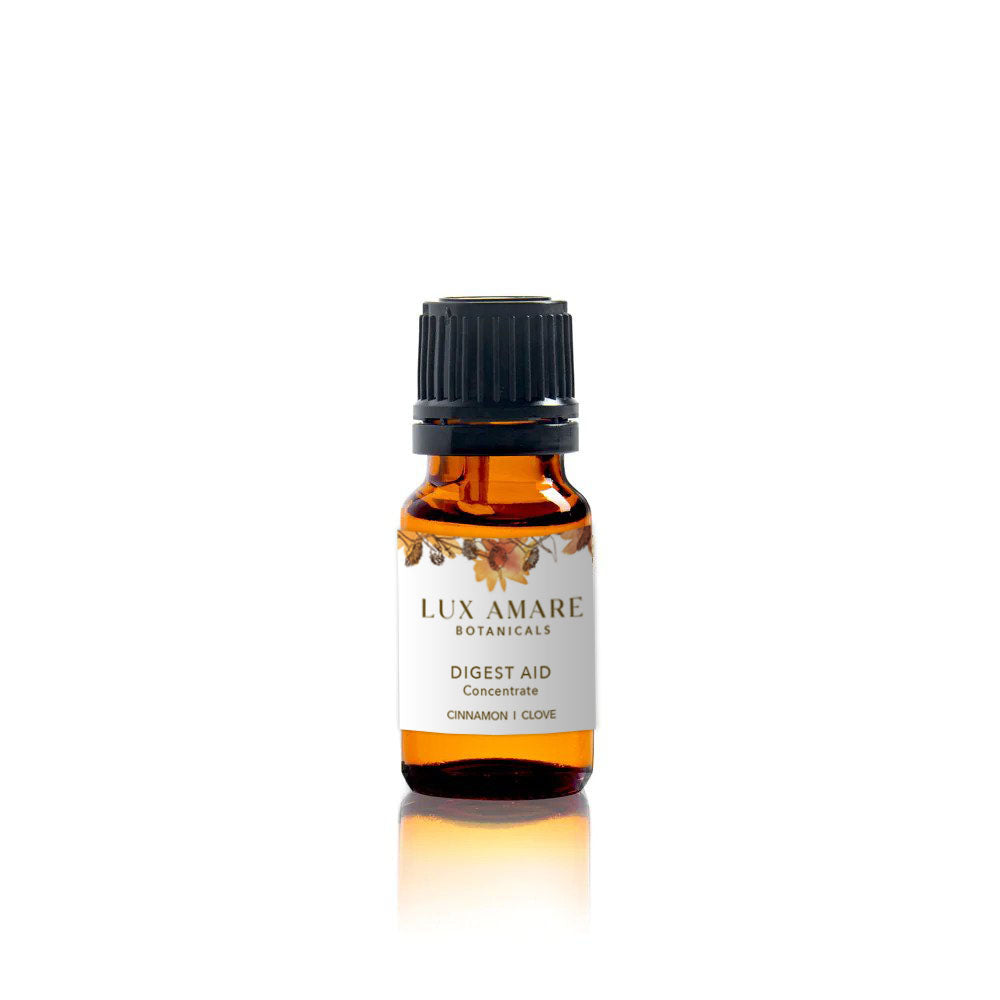 Description
Benefits
Concerns

Ingredients

Options
Facilitate the digestion with the warmth of clove, cinnamon and black pepper. Antiseptic and antimicrobial qualities provide for liver cleansing, alleviates bloating, heartburn and constipation.
Reinforces digestion.
Soothes heartburn.
Relieves constipation.
Supports liver function.
Eases bloating.
Antimicrobial.
Indigestion.
Constipation.
Sour stomach.
Bloating.
Heartburn.
Stomach & intestinal bugs.
Proprietary blend of six pristine, organic essential oils expertly formulated in a base of fractionated coconut oil ready for direct application.