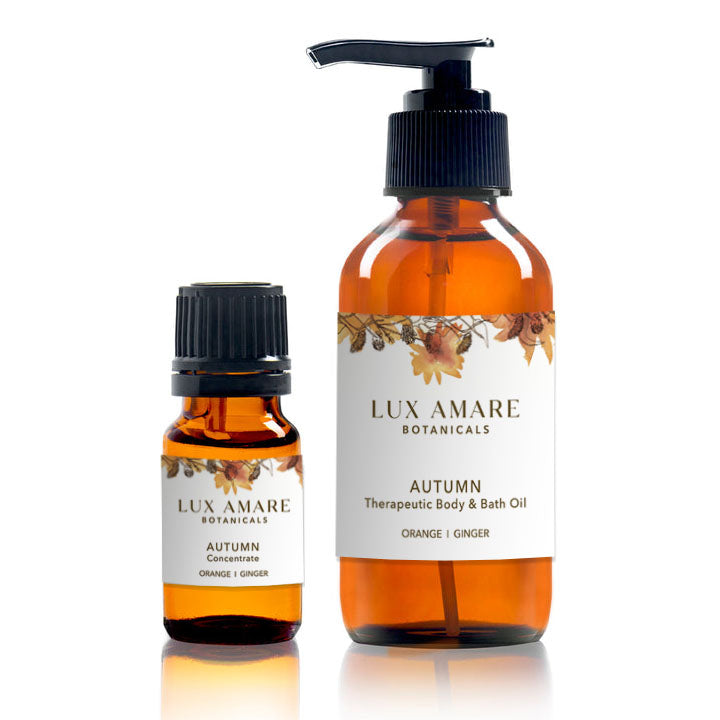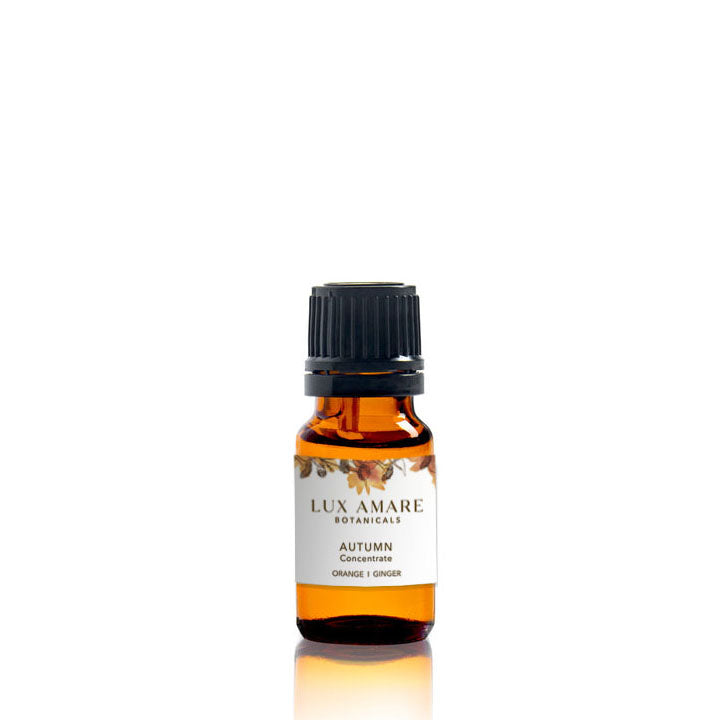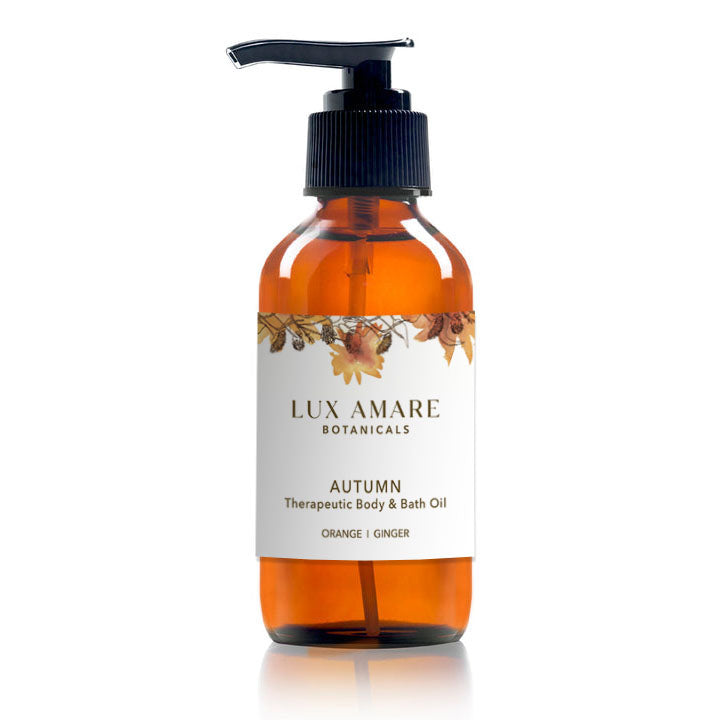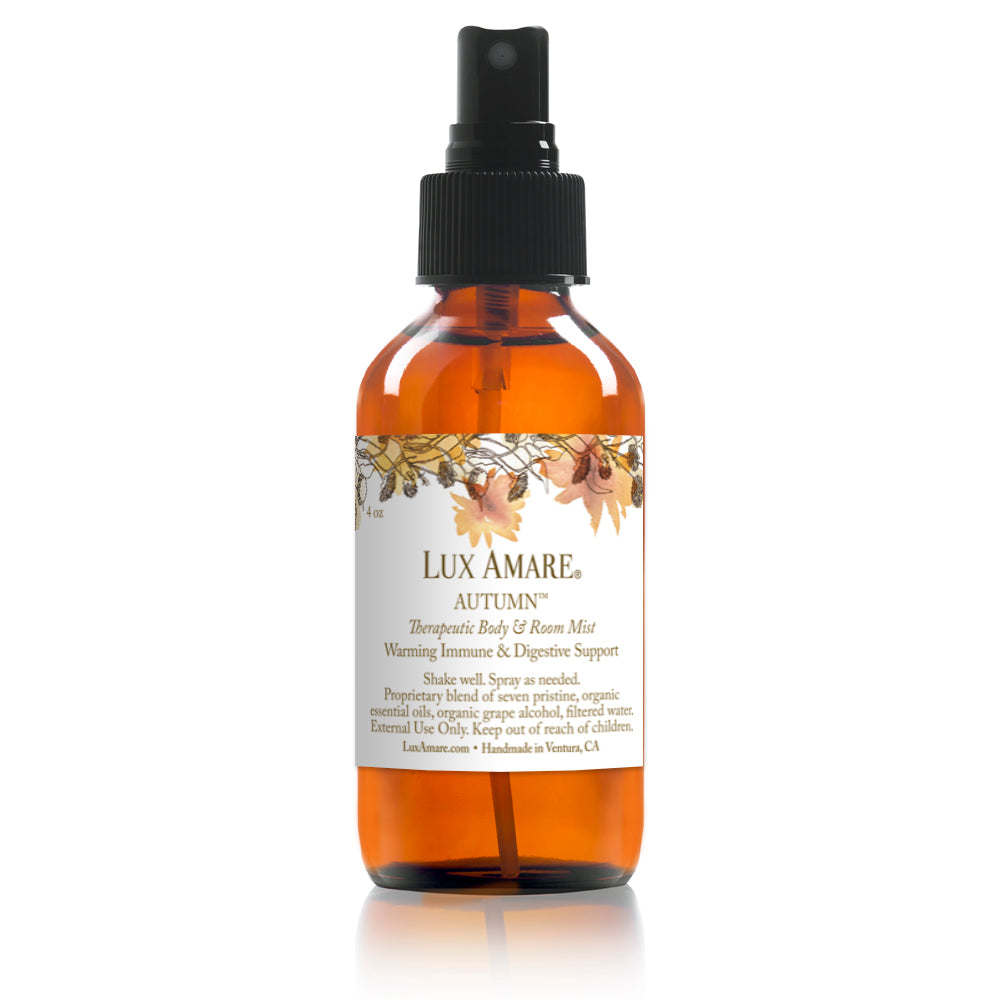 Autumn Digestive & Immune Support
Description
Benefits
Concerns

Ingredients

Testimonials


Options
The bouquet reflects the scents of the season: essential oils of ginger, cinnamon, clove, nutmeg, orange, and French vanilla absolute ~ warming, cheery, spicy, and yummy! Autumn smells like pumpkin spice muffins right out of the oven.
Autumn supports digestion, the immune system, and circulation. It is a powerful anti-microbial and warming.
Stimulates digestion.
Warming.
Anti-microbial.
Stimulates the immune system.
Indigestion.
Overeating.
Stomach bug, tummy upset.
Stomach distress due to Crohn's, H. Pylori.
Highest quality essential oils of ginger, cinnamon, clove, nutmeg, Peru balsam, orange, and French vanilla absolute, fractionated coconut oil.
Therapeutic Mist contains organic cane alcohol and purified water.
Lotion contains organic aloe barbadensis leaf extract, deionized water, cetearyl olivate, sorbitan olivate (derived from olive oil eco cert), organic andiroba, brazil nut, capuacu butter, babassu oil, acai pulp.
I have 9 babies under 18 months coming to my house today for a play date! And I'm most excited to be spraying "Autumn" mist around, both for the yummy smell and the immunity boost!
Autumn smells sweet and spicy-it's everything I love and it's keeping me flu-free!
Autumn smells like all of the amazing smells we love during fall.. Pumpkin, cinnamon.. It's so lovely.
Lux Amare Wellness Blends provide quick and effective symptom relief as well as soothing and uplifting aromatic benefits.
15ml Concentrate: Apply just 10 – 12 drops to tummy or add to bath just before stepping in. Children: 1 drop per 10 pounds body weight. Apply hourly during acute symptoms, every 2-3 hours during moderate symptoms, 2-3 times per day during mild symptoms.
4oz Body & Bath Oil: Three – four pumps are perfect for bath oil or massage. You'll discover Lux Amare Wellness Blends are the only body moisturizer you'll ever need. 4 oz
Autumn Digestive & Immune Support