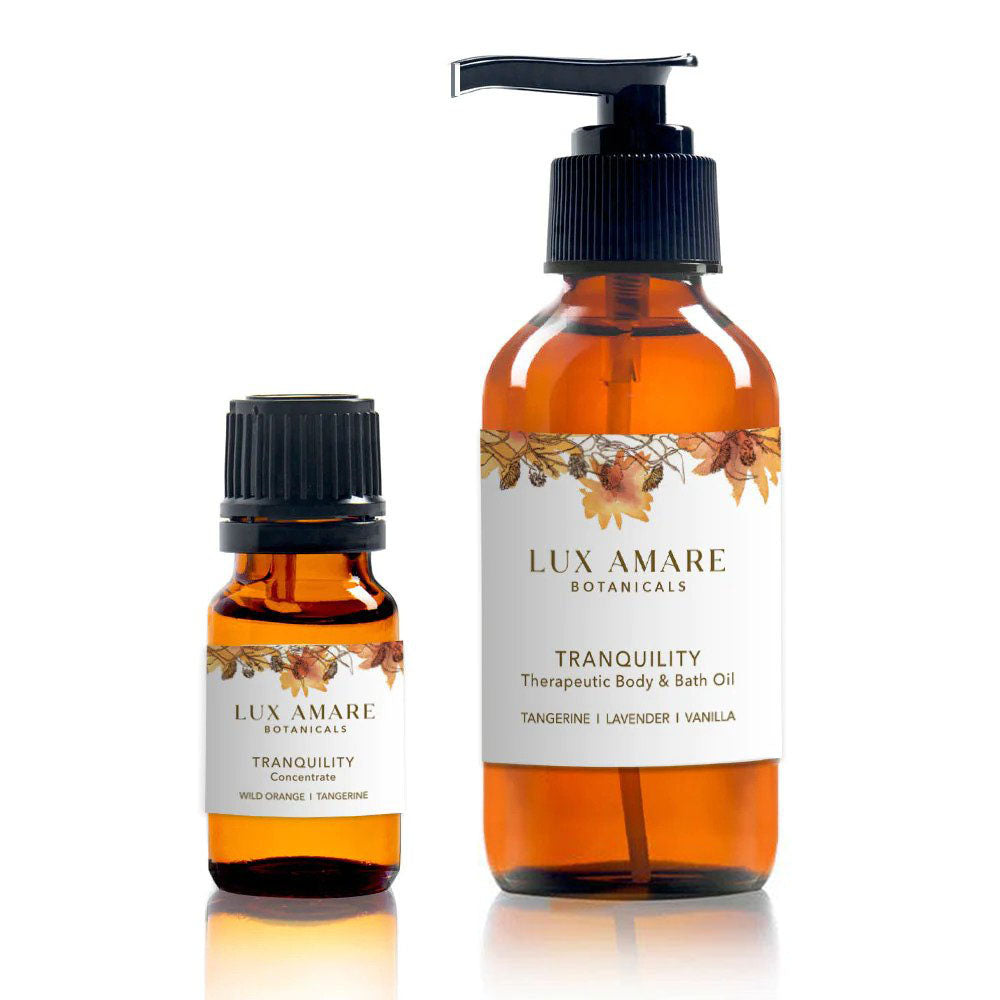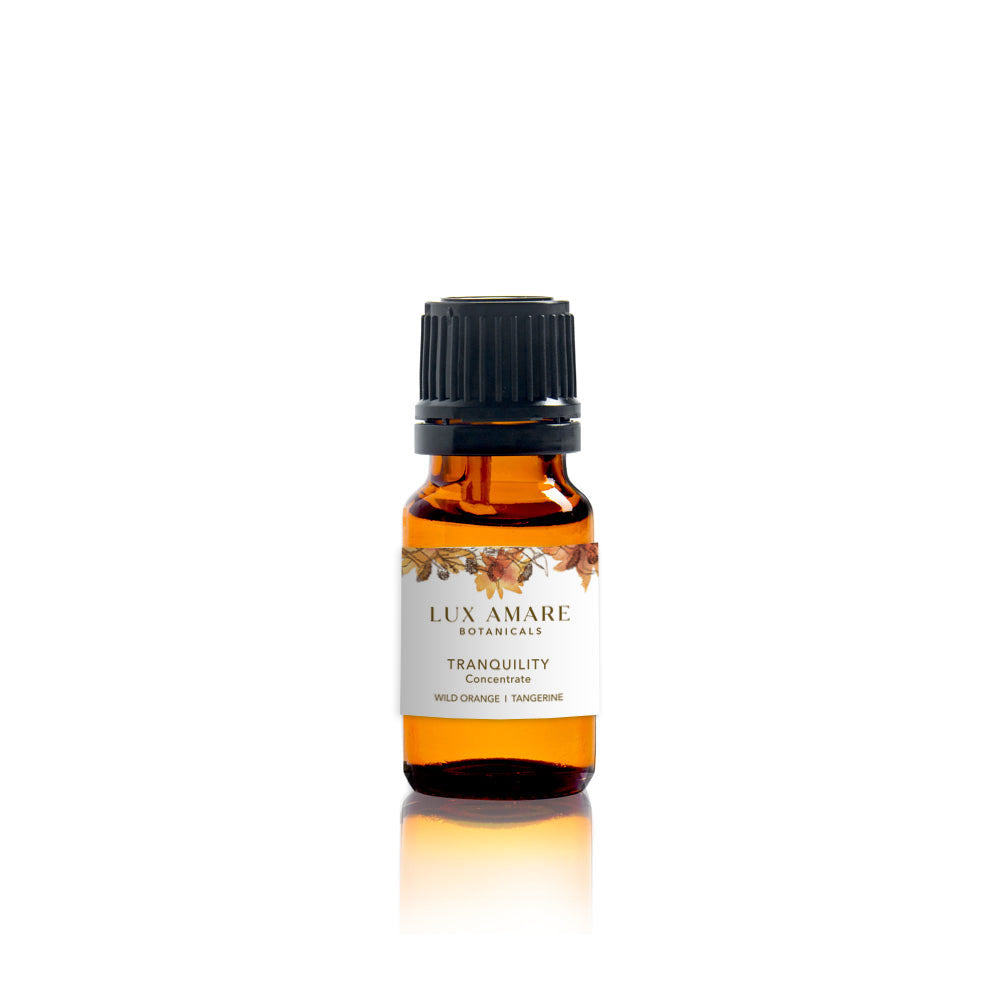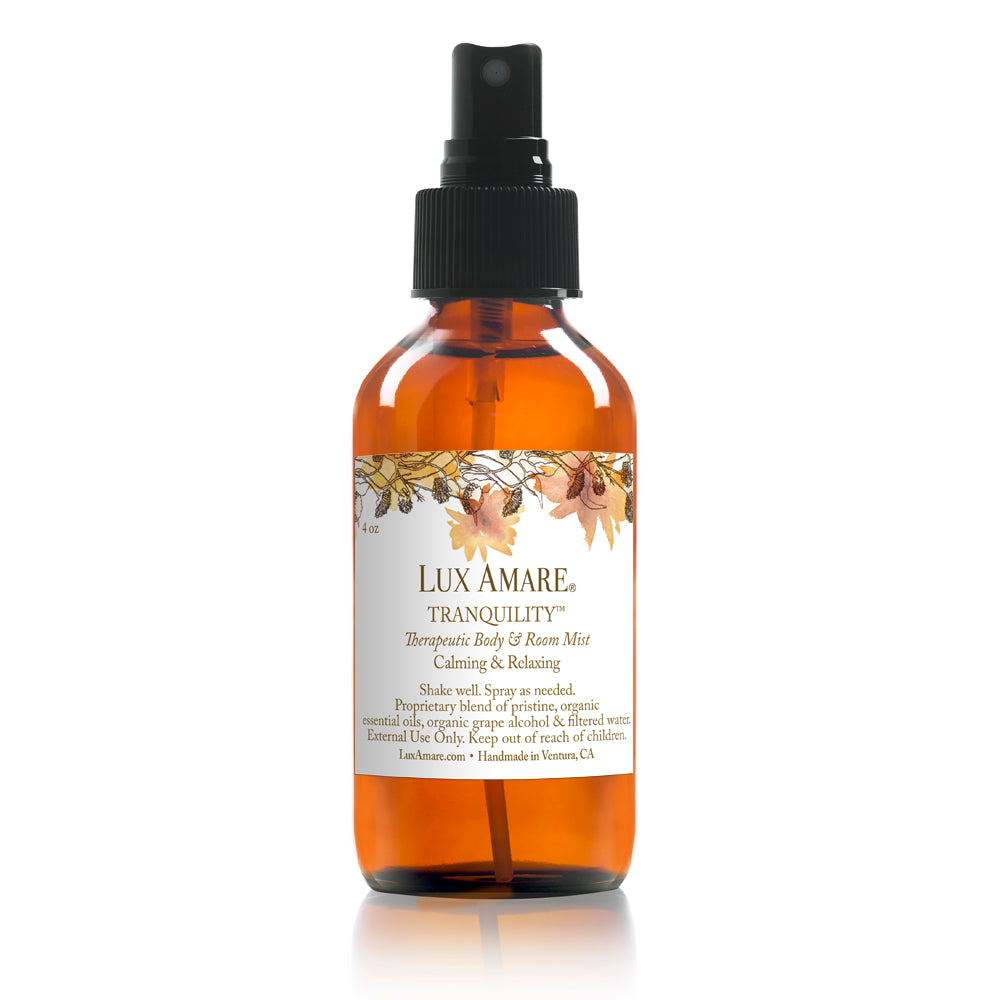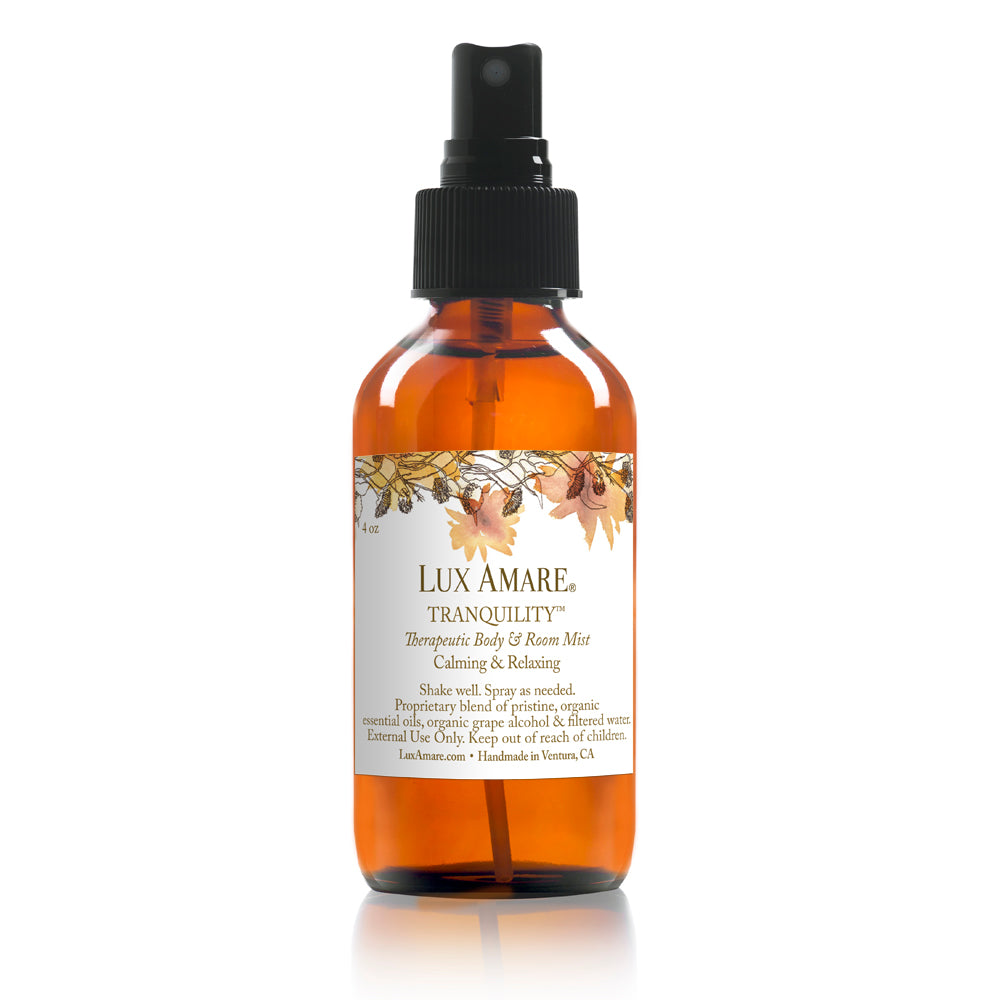 Description
Benefits
Concerns

Ingredients

Testimonials

Options

Soothe, uplift and calm emotions with intoxicating French vanilla, wild orange, ruby red grapefruit, French lavender and Italian tangerine. Provides prenatal and postpartum support while luxuriously moisturizing skin. Tranquility is a gentle sedative and balancing blend so helpful when stress, depression and anxiety are part of pregnancy or postpartum.
Uplifts and balances emotions.
Helps ease anxiety and depression.
Provides emotional and aromatic support during pregnancy and postpartum.
Anxiety and depression.
Feelings of overwhelm, isolation, loss.
Confusion, worry.
Highest quality, organic essential oils of wild orange, ruby red grapefruit, French lavender, tangerine, and French vanilla absolute in a base of fractionated coconut oil or organic grape alcohol and purified water.
My little guy has been super fussy and it's been taking him an hour to settle and get to sleep at night, even then it's with major tears. I started dabbing some of my Tranquility blend on him from Lux Amare in combo with the Chamomile Baby Rub and we've had three nights of peaceful going to bed and three nights of sleeping almost though the night. Thanks Elizabeth Reynolds for this amazing product!
Loving my "Tranquility Blend". Seriously wish I could swim in it. Thank you Lux Amare – best postpartum gift I got. ♥
Absolutely love my postpartum blend! Really helps to quell anxiety, and relax the mind and body! Thanks Lux Amare!!!
Thank you Lux Amare! Your oils and the services you provide women are wonderful. Aromatherapy is such a wonderful way to support a woman in pregnancy and motherhood!
For you new mamas, I use tranquility to help with those postpartum hormones! I never thought dabbing some oil on could be so amazing!
The Tranquility blend smells wonderful!
Lux Amare Wellness Blends provide quick and effective symptom relief as well as soothing  and uplifting aromatic benefits.
½ oz Concentrate: Apply just 10 – 12 drops to inner arm, chest, neck or add to bath just before stepping in.
4oz Body & Bath Oil: Three – four pumps are perfect for bath oil and massage. You'll discover Lux Amare Wellness Blends are the only body moisturizer you'll ever need.
4 oz Mist: Mist freely as needed into room, inhale deeply.