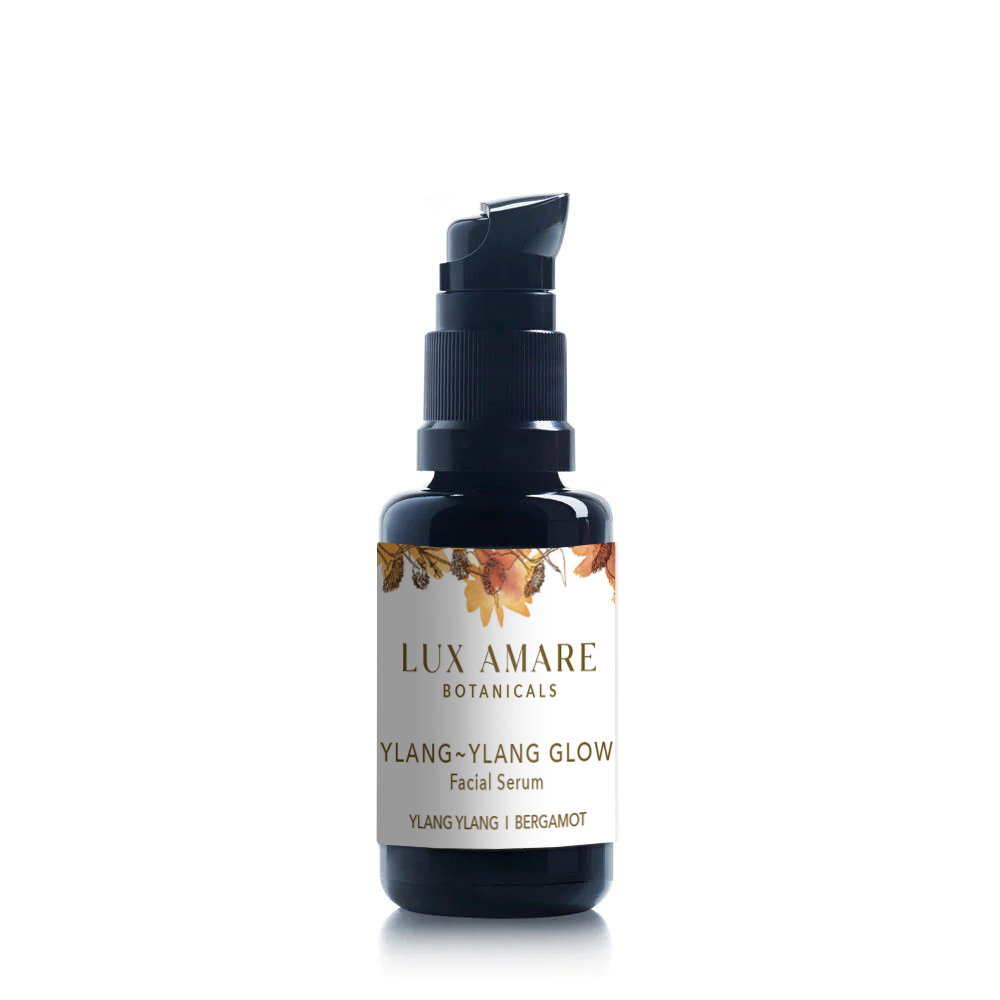 Description
Benefits
Concerns

Ingredients

Renew, nourish and tone facial skin with the intoxicating fragrance and healing benefits of the best extraction of the all the ylangs, Ylang Ylang Extra. Essential oils combine perfectly with nutritious organic pumpkin seed oil to support and revitalize your skin.
100% Pure, Active, Organic ingredients.
Smooth this golden, deliciously fragrant serum over your face and décolletage for an instantly glowing and rejuvenated complexion.
Hydrates, tones, renews skin, uplifts spirit.

Dull, dehydrated, complexion, 

Organic pumpkin seed oil, rosewood, lavender, bergamot, ylang ylang, grapefruit essential oils.